Here is a list of useful websites for further reference:

British Association for Counselling & Psychotherapy



BACP is a professional body representing counselling and psychotherapy with over 37000 members and works toward a better standard of therapeutic practice.
Mind, The Mental Health Charity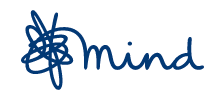 Mind offers information and advice to people with mental health problems and works to raise public awareness and understanding of issues relating to mental health.
Childline



ChildLine is a free 24-hour UK counselling service for children and young people until their 19th birthday.